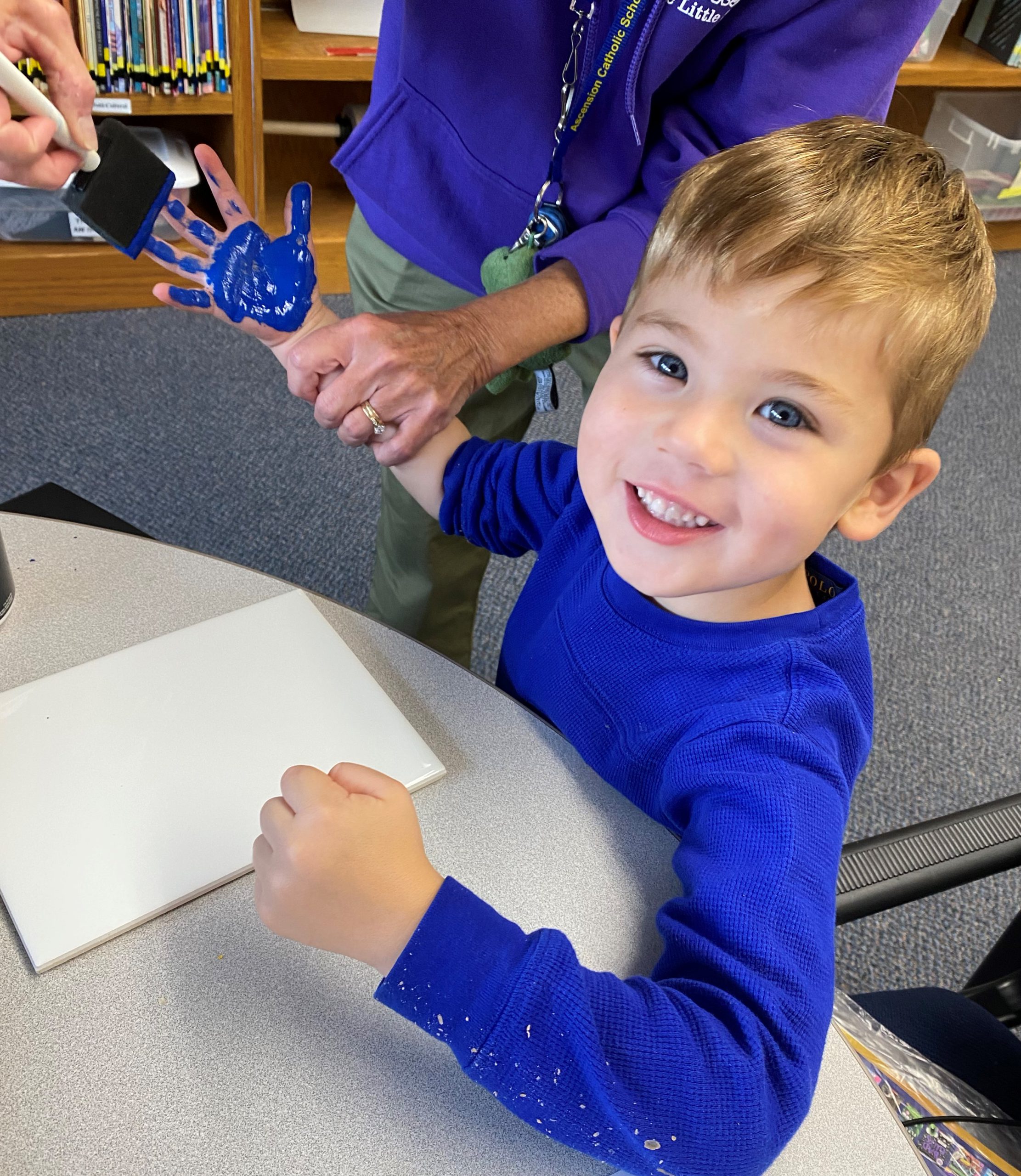 LEAVE YOUR HANDPRINT IN THE LITTLE SCHOOL
Handprints are back!
You have an opportunity to leave a lasting impression in The Little School hallways.
Thanks to a wonderful group of volunteers, the handprints of our Little School graduates that used to hang in the original Little school Building (now Parish Office) are hanging in the hallways by our classrooms.
All current families and graduates of The Little School are invited to leave his/her handprint, first and last name, and the first year attended for a $20 donation to The Little School. Contact Erica Argue to arrange a time.